Oliver & Company 35th Anniversary Digital Backgrounds & Coloring Sheet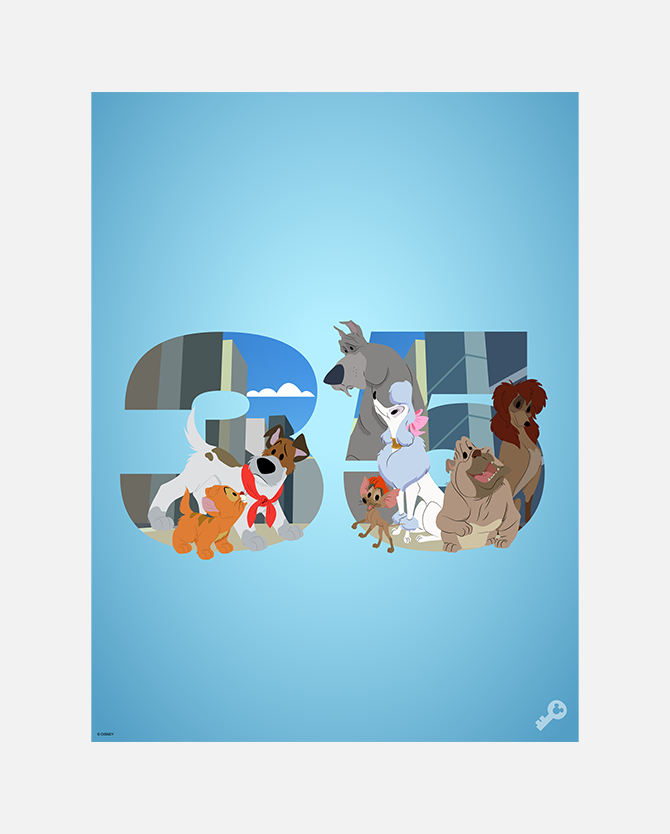 Oliver & Company 35th Anniversary Digital Backgrounds & Coloring Sheet
0 Points
Celebrate the 35th anniversary of Oliver & Company with our Digital Backgrounds & Coloring Sheet reward!
Oliver, a feisty young cat, explores New York in this thrilling animated classic cleverly based on Charles Dickens' timeless story, Oliver Twist -- featuring unforgettable songs performed by musical greats Billy Joel, Huey Lewis and Bette Midler! Joined by a pack of hilarious characters -- dogs Dodger, Tito and their pals -- Oliver knows he's found a lifelong friend and a real home.
Release Date: November 18, 1988
Did you know? Each Disney Movie Insiders anniversary artwork piece features a hidden key! See if you can find this one….
Oliver & Company is now streaming on Disney+.*
Limit 1
*Disney+ subscription required. Subject to Disney+ terms.