Disney's The Little Mermaid Live-Action Vinyl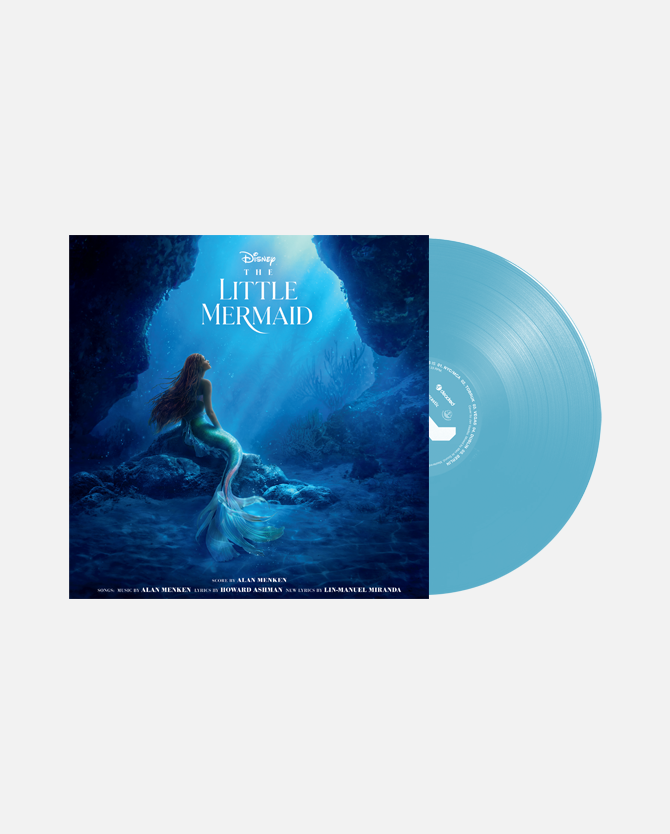 Disney's The Little Mermaid Live-Action Vinyl
2600 Points
The Little Mermaid is the beloved story of Ariel, a beautiful and spirited young mermaid with a thirst for adventure. The youngest of King Triton's daughters and the most defiant, Ariel longs to find out more about the world beyond the sea and, while visiting the surface, falls for the dashing Prince Eric.
While mermaids are forbidden to interact with humans, Ariel must follow her heart. She makes a deal with the evil sea witch, Ursula, which gives her a chance to experience life on land but ultimately places her life – and her father's crown – in jeopardy.
Enjoy the beautiful line-up of tracks from Disney's The Little Mermaid on baby blue vinyl.
Tracklist:
Front
Triton's Kingdom (Score)
Part of Your World
Fathom's Below
Part of Your World (Reprise)
Under the Sea
Wild Uncharted Waters
Poor Unfortunate Souls
Back
For the First Time
Kiss the Girl
The Scuttlebutt
Eric's Decision (Score)
Vanessa's Trick (Score)
Part of Your World (Reprise II)
Kiss the Girl (Island Band Reprise) (Score)
Finale (Score)

*Disney+ subscription required. Subject to Disney+ terms.
Limit 1