Disney's Haunted Mansion Character Posters - Digital Download (1/3)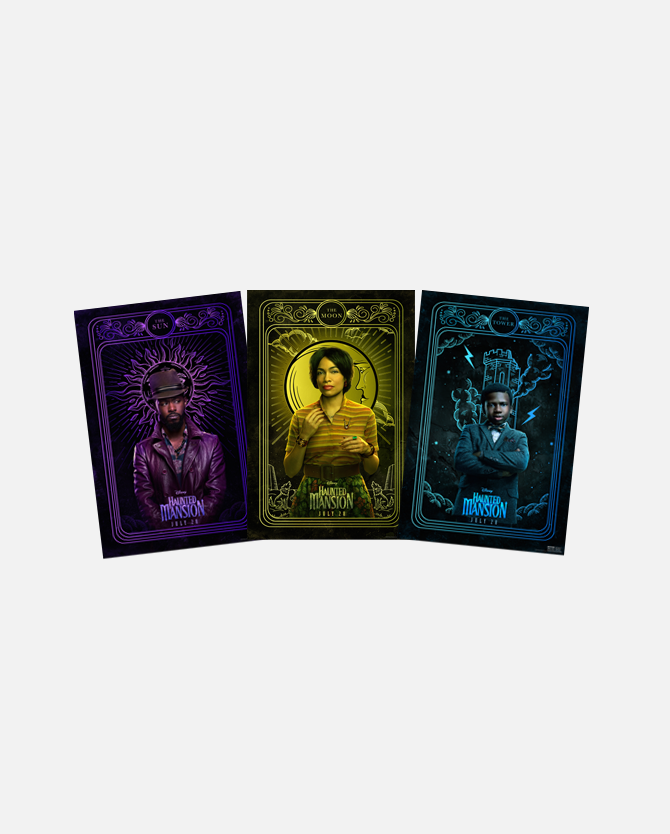 Disney's Haunted Mansion Character Posters - Digital Download (1/3)
5 Points
Look alive, foolish mortals! Inspired by the classic theme park attraction, Haunted Mansion is about a woman and her son who enlist a motley crew of so-called spiritual experts to help rid their home of supernatural squatters.
Collect all ten (10) digital character posters for the new Disney film Haunted Mansion! Check the Disney Movie Insiders site every weekday from 8/21/2023 to 8/23/2023 to get each digital character poster set!
Don't forget to watch the movie in theaters. Tickets are available here.
Limit 1
© Disney