Who Framed Roger Rabbit 35th Anniversary Digital Backgrounds & Coloring Sheet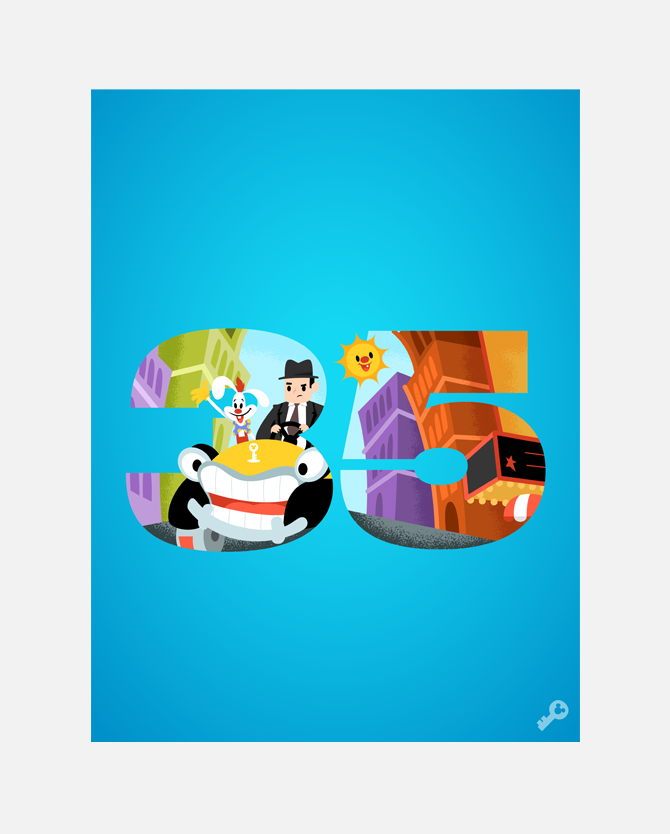 Who Framed Roger Rabbit 35th Anniversary Digital Backgrounds & Coloring Sheet
0 Points
Celebrate the 35th anniversary of Who Framed Roger Rabbit with our Digital Backgrounds & Coloring Sheet reward!
When Toontown's owner is found murdered, all fingers point to cartoon superstar Roger Rabbit. With nowhere else to turn — and the sinister, power-hungry Judge Doom hot on his tail — Roger begs the Toon-hating detective Eddie Valiant to find the real evildoer. But the plot thickens as Eddie uncovers scandal after scandal and realizes the very existence of Toontown is at stake!
Release Date: June 22, 1988
Did you know? Each Disney Movie Insiders anniversary artwork piece features a hidden key! See if you can find this one….
Who Framed Roger Rabbit is now streaming on Disney+.*
Limit 1
*Disney+ subscription required. Subject to Disney+ terms.