Mulan 25th Anniversary Digital Backgrounds & Coloring Sheet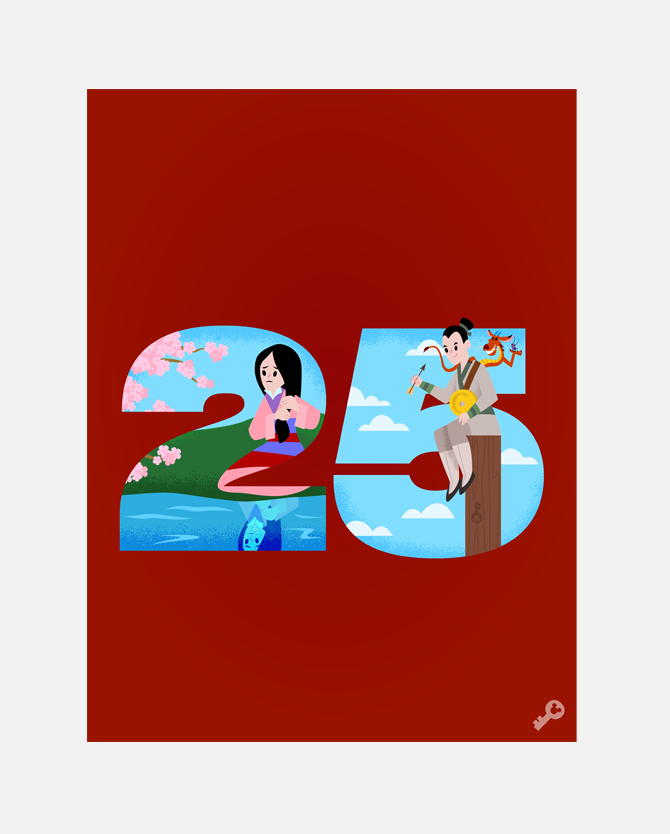 Mulan 25th Anniversary Digital Backgrounds & Coloring Sheet
0 Points
Celebrate the 25th anniversary of Mulan with our Digital Backgrounds & Coloring Sheet reward!
Clever Mulan disguises herself as a male soldier named "Ping" to bravely take her father's place in the Imperial Army. Helped by her outrageously funny guardian dragon Mushu and a lucky cricket named Cri-Kee, Mulan fights for the respect of her fellow warriors and their courageous Captain Shang, for her family's honor, and for the fate of all of China.
Release Date: June 19, 1998
Did you know? Each Disney Movie Insiders anniversary artwork piece features a hidden key! See if you can find this one….
Mulan is now streaming on Disney+.*
Limit 1
*Disney+ subscription required. Subject to Disney+ terms.