Finding Nemo 20th Anniversary Digital Backgrounds & Coloring Sheet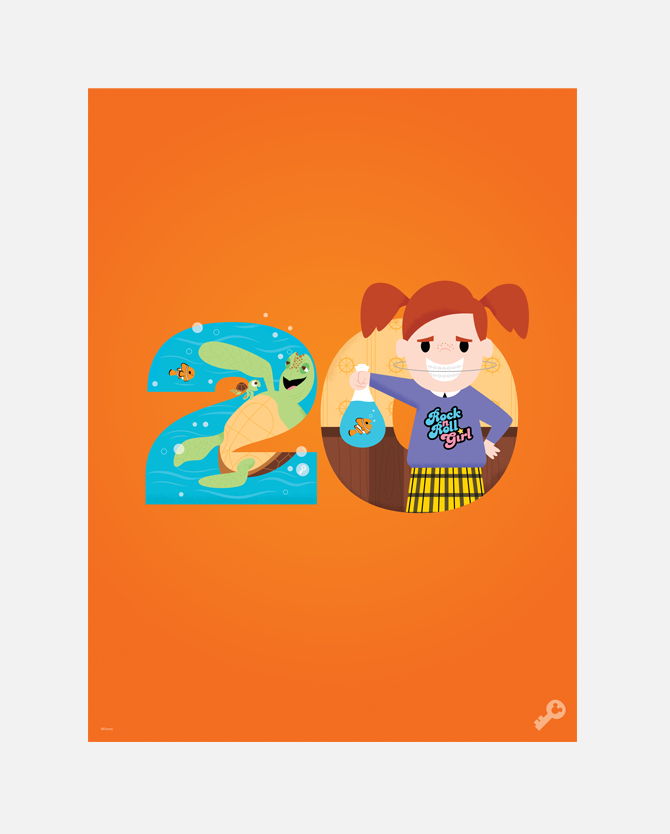 Finding Nemo 20th Anniversary Digital Backgrounds & Coloring Sheet
0 Points
Celebrate the 20th anniversary of Finding Nemo with our Digital Backgrounds & Coloring Sheet reward! 
Nemo, an adventurous young clownfish, is unexpectedly taken from his Great Barrier Reef home to a dentist's office aquarium. It's up to his worrisome father Marlin and his friendly but forgetful regal blue tang fish Dory to bring Nemo home -- meeting vegetarian sharks, surfer dude turtles, hypnotic jellyfish, hungry seagulls, and more along the way.
Release Date: May 30, 2003
Did you know? Each Disney Movie Insiders anniversary artwork piece features a hidden key! See if you can find this one….
Finding Nemo is now streaming on Disney+.*
Limit 1
*Disney+ subscription required. Subject to Disney+ terms.