Star Wars: Young Jedi Adventure Activity Pack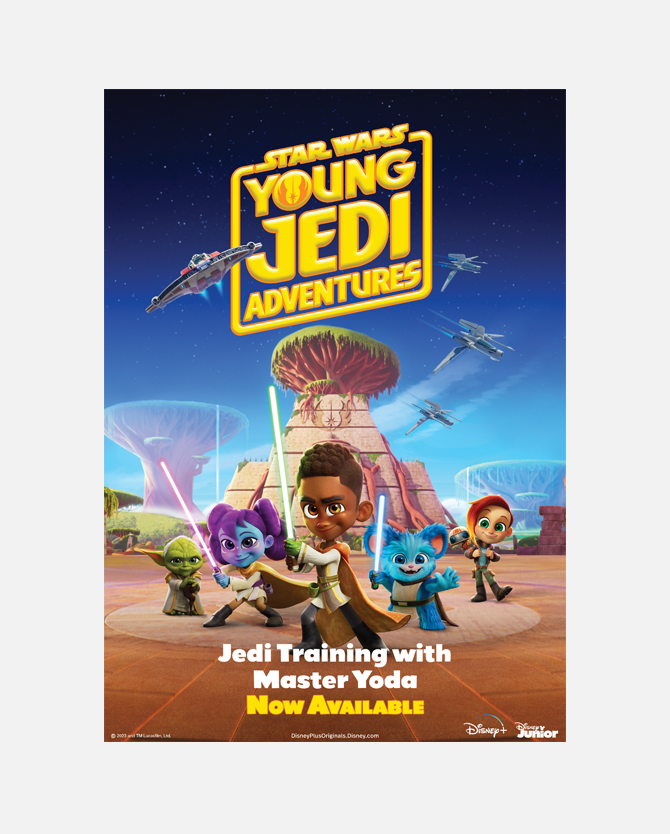 Star Wars: Young Jedi Adventure Activity Pack
0 Points
Set during The High Republic, in Star Wars: Young Jedi Adventures we follow Jedi younglings Kai, Lys, and Nubs as they are sent by Master Yoda to train at a Jedi temple on the beautiful world of Tenoo under the tutelage of Master Zia. Together, they blast off on adventures across Tenoo and throughout the galaxy aboard the Crimson Firehawk with ace pilot Nash and her droid, RJ-83! They'll help those in need, clash with villainous pirates, discover exotic creatures, but most importantly, they will learn what it means to be a good friend.
This fun Star Wars: Young Jedi Adventure Activity Pack is perfect for the whole family. Gather some basic supplies and follow the easy step-by-step instructions. Ages 6+, adult supervision recommended for use of scissors.
The TV series is available for viewing on Disney+.
*Disney+ subscription required. Subject to Disney+ terms.
Limit 1