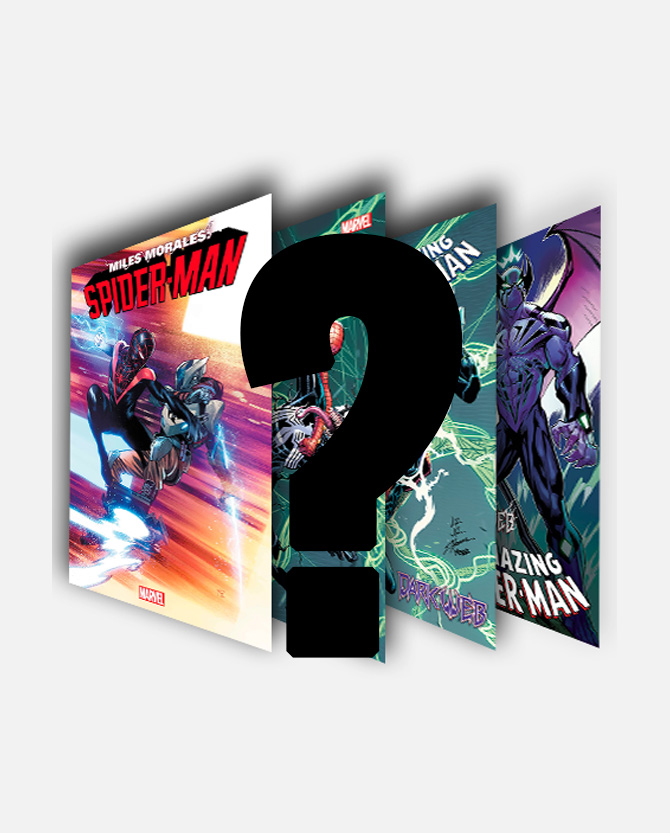 Marvel Spider-Man Mystery Comic (Receive One)
400 Points
Which one will you get?
Redeem and receive one of 4 possible Spider-Man comics:
There's Amazing Spider-Man 18 Ed McGuinness 2nd Printing Variant [DMB], Miles Morales: Spider-man 4, Amazing Spider-Man 15, and Amazing Spider-Man 16. Each comic trim size is 6 5/8" x 10 3/16", and arrives packaged in a sealed polybag for protection.
Rated: T
Limit: 1
© 2023 Marvel
Watch Spider-Man, Spider-Man 2, Spider-Man 3 and The Amazing Spider-Man, now streaming on Disney+!*
*Disney+ subscription required. Subject to Disney+ terms.
Insiders Tip: Need more points? See the latest Fan Challenge to earn more points towards rewards.
9326