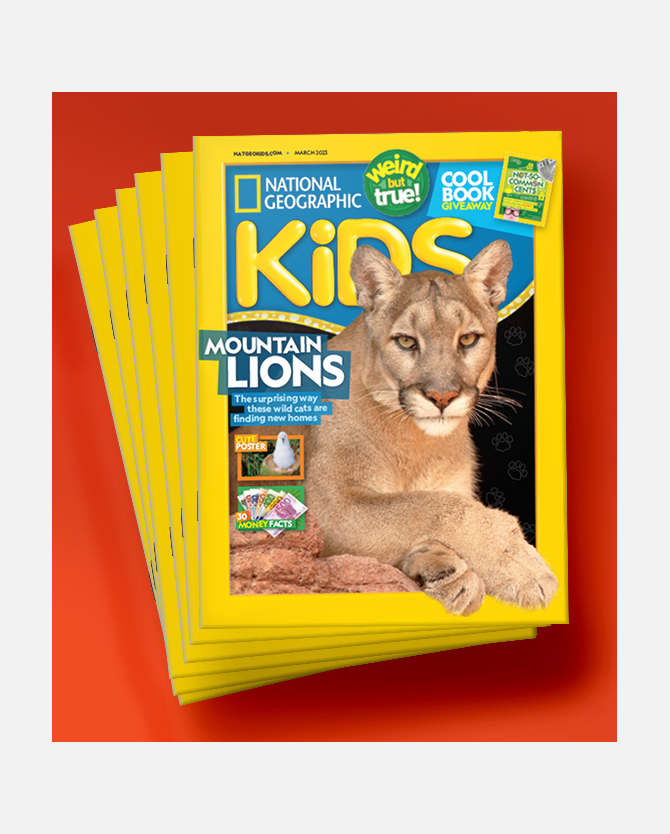 Nat Geo Kids Magazine 1-Year Subscription
1200 Points
Inspire your kids to live adventurously and fuel their curiosity with a subscription to National Geographic Kids. Designed for children ages 6-9, each issue is loaded with interesting stories, interactive games, cool photos, and fun trivia about animals, science, and more!
This 1-year subscription includes 10 issues filled with captivating stories delivered right to your door.
HOW TO REDEEM
Click "Redeem Now" to unlock your unique redemption code.
Locate your redemption code in your Member Account under My Rewards. Click "GET DETAILS"
Enter your code at natgeo.com/InsidersKids and provide your delivery information to complete your subscription.
A confirmation email from National Geographic will be sent to your submitted email address.
This offer is available to both U.S. and Canadian residents.
Limit 1