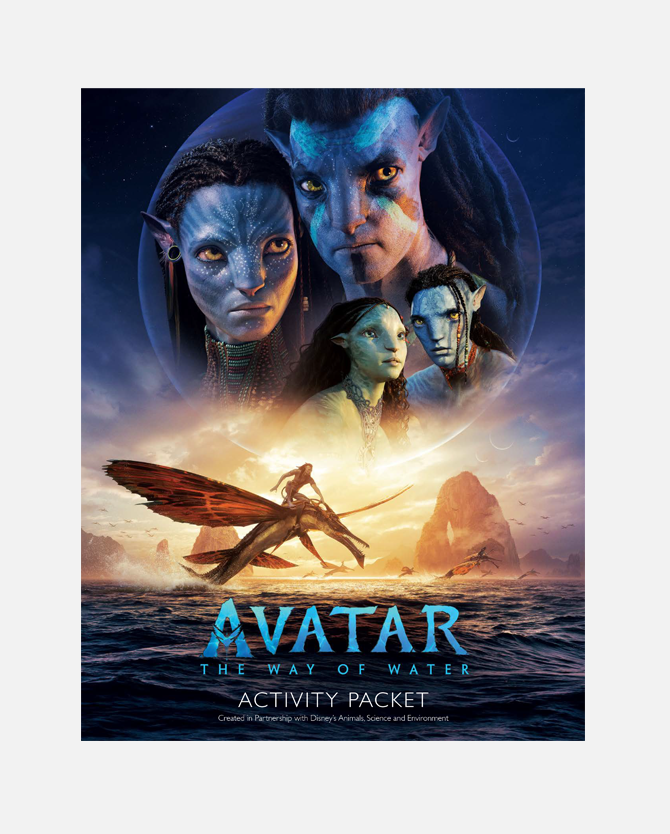 Avatar: The Way of Water Activity Packet Printable
0 Points
Get a glimpse of the beautiful world of Pandora and its diverse creatures through the pages of the Avatar: The Way of Water Activity Packet.
Created in partnership with Disney's Animals, Science and Environment, this beautiful Activity Packet offers engaging and educational material that connects families with nature and the environment. Explore the diversity of life on Pandora, learn about the adaptations of Pandoran creatures, navigate migration routes, create your own songbird and much more!
Limit 1
HELP KEEP OUR OCEANS AMAZING
In celebration of Avatar: The Way of Water, join Disney and Avatar in supporting The Nature Conservancy to protect 10 of our oceans' amazing animals and their habitats, connected to the beauty of Pandora. Together we can keep our oceans amazing and help achieve The Nature Conservancy's global goal of protecting 10 percent of the ocean by 2030.
Click here to learn more about how you can help to unlock up to $1 million to The Nature Conservancy to help protect our oceans' amazing animals.
Limit