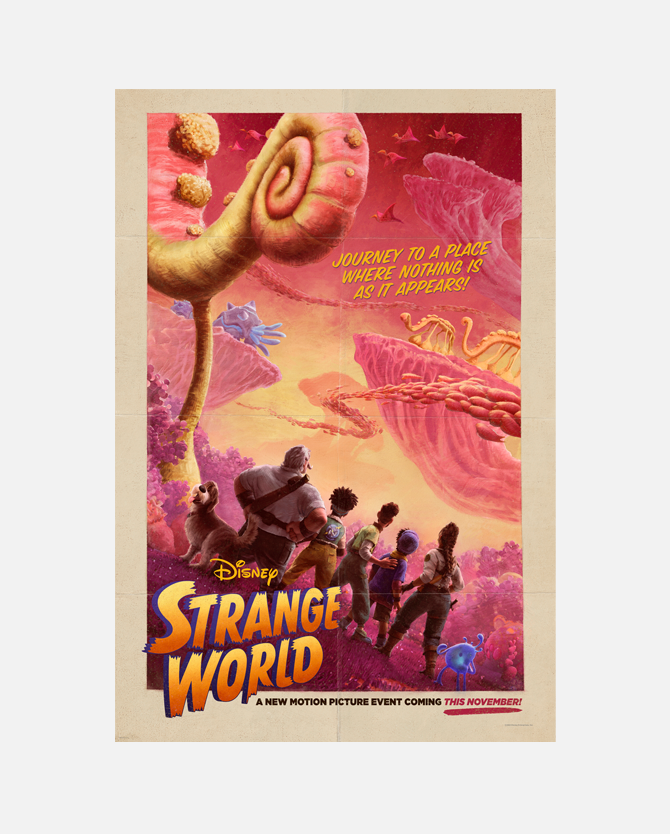 SALE - Strange World Teaser Poster
500 Points
Walt Disney Animation Studios' original action-packed adventure Strange World introduces a legendary family of explorers, the Clades, as they attempt to navigate an uncharted, treacherous land alongside a motley crew that includes a mischievous blob, a three-legged dog and a slew of ravenous creatures.
Grab this fun, fanciful official theatrical teaser poster with printed "map folds" and add it to your Walt Disney Animation Studios poster collection.
Poster is 27" W x 40" H in double-sided, mirror-image format. This item ships in a tube for protection.
Limit 1
9123