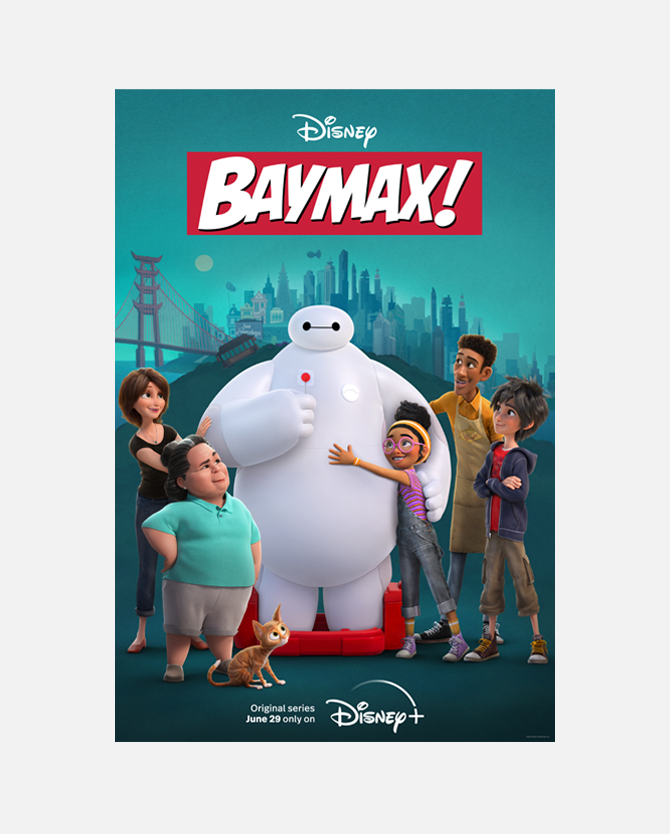 SALE - BAYMAX! Poster
520 Points
Walt Disney Animation Studios' Baymax! returns to the fantastical city of San Fransokyo where the affable, inflatable, inimitable healthcare companion robot, Baymax sets out to do what he does best: help others.
Add the official poster for the six-episode series to your collection. Poster comes in double-sided, mirror-image format; standard 27" W x 40" H sizing. Poster ships tubed for protection.
Limit 1
Baymax! is on Disney+!*
*Disney+ subscription required. Subject to Disney+ terms.
Limit 1
9101