Peter Pan 70th Anniversary Digital Backgrounds & Coloring Sheet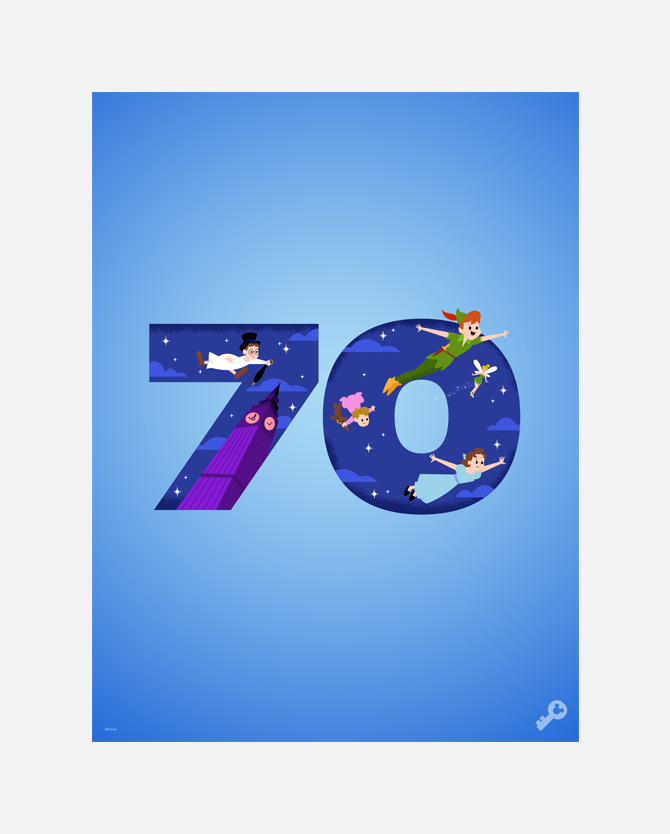 Peter Pan 70th Anniversary Digital Backgrounds & Coloring Sheet
0 Points
Celebrate the 70th anniversary of Peter Pan with our Digital Backgrounds & Coloring Sheet reward!
Bid your cares goodbye as Wendy and her brothers embark on fantastic adventures with the hero of their bedtime stories… Peter Pan! With faith, trust and Tinker Bell's pixie dust, Peter teaches them how to fly and leads them to the "second star to the right" and beyond… to Never Land!
Release Date: February 5, 1953
Did you know? Each Disney Movie Insiders anniversary artwork piece features a hidden key! See if you can find this one….
Peter Pan is now streaming on Disney+.*
Limit 1
*Disney+ subscription required. Subject to Disney+ terms.