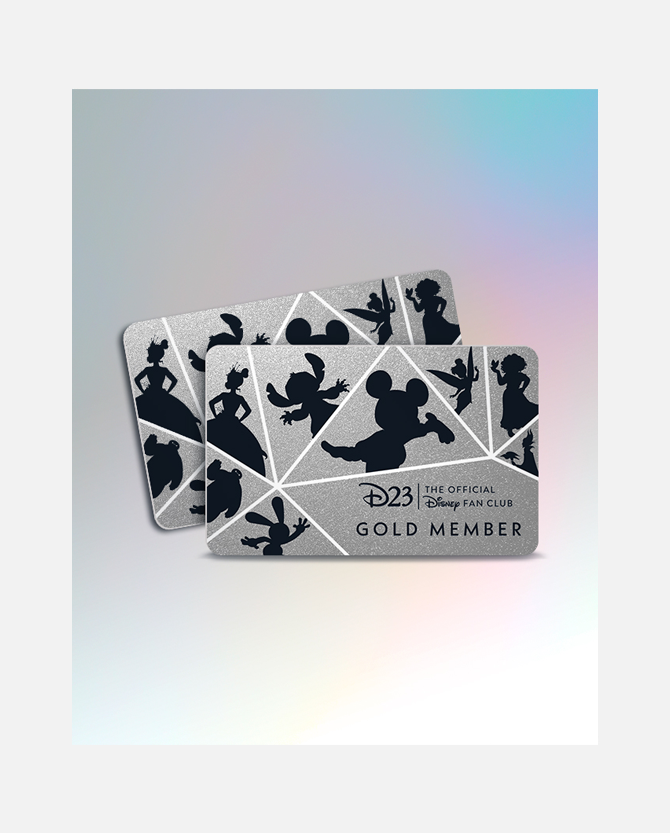 D23 Gold Membership Duo Plan 2023
5200 Points
Become a Gold Member of D23: The Official Disney Fan Club! Enjoy amazing benefits including two (2) personalized Gold Member Cards, and Gold Member Certificates, access for two (2) D23 Gold Members to virtual and in-person events, one (1) D23 Gold Member Collector Set, a one (1) subscription to the quarterly Disney twenty-three publication, access to VIP events and experiences, discounts, special offers, and more!
If you are already a complimentary D23 General Member, you can also use this reward code to upgrade to a D23 Gold Membership Duo Plan. Start enjoying all the benefits of D23 today!
Learn about all the benefits of a D23 Gold Membership here.
To redeem your reward code for the D23 Gold Membership Duo Plan:
Go to D23.com/join
Select DUO PLAN
Create or sign-in to your Disney account
Enter your reward code in the "Promo Code" box
Complete checkout
Please note: shipping charges and/or taxes may apply.
Offer must be redeemed by 11:59 pm PT on December 31, 2023.
Limit 1
Offer does not apply to taxes or shipping & handling charges. Offer not valid for gift memberships, membership renewals or upgrades from Gold to Gold Duo. Offer is not transferable and not redeemable for cash. Offer subject to change or termination without notice. Cannot be combined with other discounts or promotions. D23 Memberships will automatically renew at the non-discounted retail price every year until canceled. Purchases and memberships subject to D23's Terms and Conditions. Offer available to U.S. and Canada residents only. Valid on new or reactivated Gold or Gold Duo Memberships.
IMPORTANT:
Please review important information regarding the 2023 D23 Gold Member Collector Set here. Limit one (1) D23 Gold Member Collector Set per membership plan.
D7565