Dumbo 80 Year Anniversary Celebration Printable Activities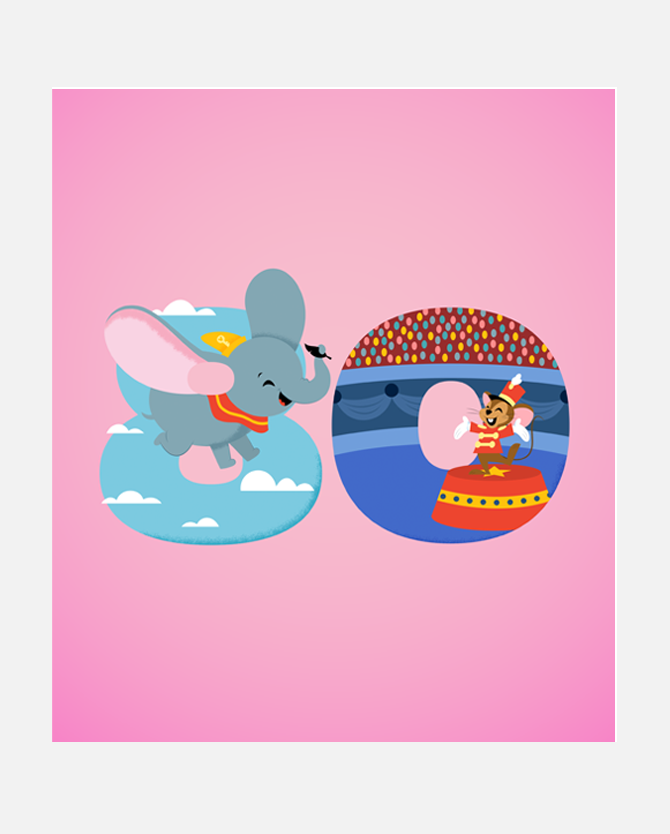 Dumbo 80 Year Anniversary Celebration Printable Activities
0 Points
Celebrate the 80th anniversary of Dumbo with our Digital Backgrounds & Coloring Sheet reward!
Experience the daring adventures of the world's only flying elephant. The inspirational tale of Dumbo, the courageous baby elephant who uses his sensational ears to soar to fame with the help of his clever best friend Timothy Q. Mouse, will thrill and delight audiences of all ages.
Release Date: October 23, 1941
Did you know? Each Disney Movie Insiders anniversary artwork piece features a hidden key! See if you can find this one….
Dumbo is now streaming on Disney+.*
Limit 1
*Disney+ subscription required. Subject to Disney+ terms.