Star Wars: The Last Jedi 5th Anniversary Digital Wallpapers and Coloring Sheet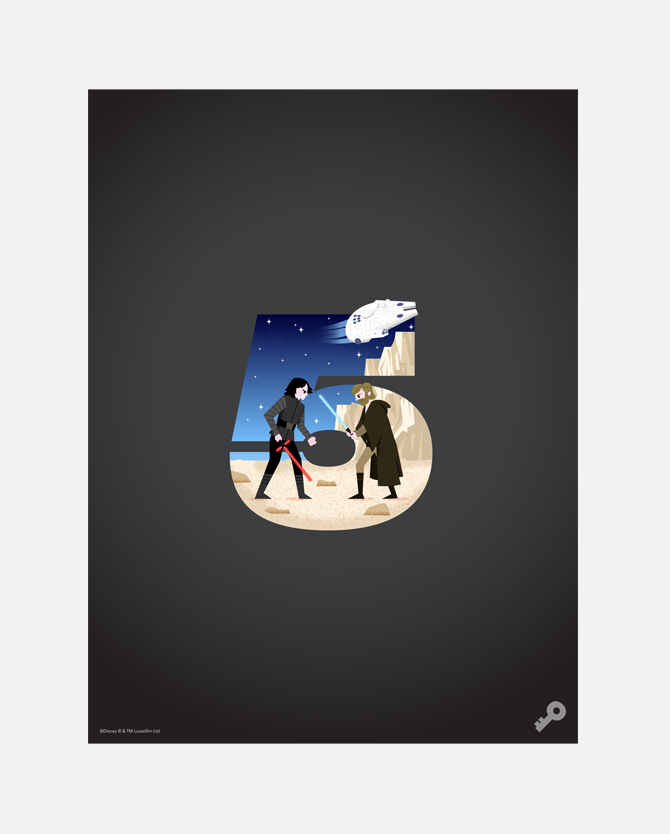 Star Wars: The Last Jedi 5th Anniversary Digital Wallpapers and Coloring Sheet
0 Points
Celebrate the 5th anniversary of Star Wars: The Last Jedi with our Digital Backgrounds & Coloring Sheet reward!
Rey has found the legendary Luke Skywalker, hoping to be trained in the ways of the Force. Meanwhile, the First Order seeks to destroy the remnants of the Resistance and rule the galaxy unopposed. In Lucasfilm's Star Wars: The Last Jedi, the Skywalker saga continues as the heroes of The Force Awakens join the galactic legends in an epic adventure that unlocks new mysteries of the Force and shocking revelations of the past.
Release Date: December 15, 2017
Did you know? Each Disney Movie Insiders anniversary artwork piece features a hidden key! See if you can find this one….
Star Wars: The Last Jedi is now streaming on Disney+.*
Limit 1
*Disney+ subscription required. Subject to Disney+ terms.