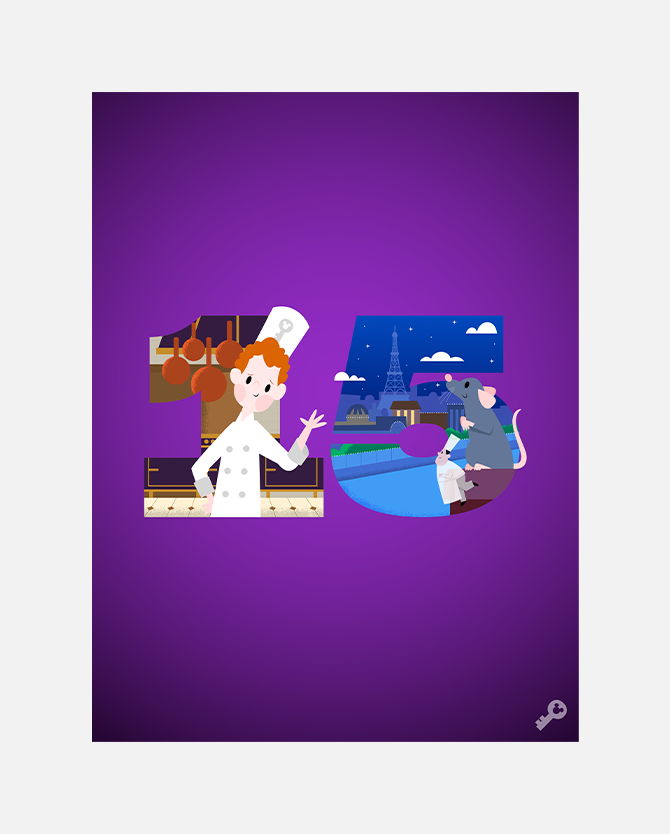 Ratatouille 15 Year Anniversary Celebration Printable Activities
0 Points
Ratatouille 15th Anniversary Digital Backgrounds & Coloring Sheet
Celebrate the 15th anniversary of Ratatouille with our Digital Backgrounds & Coloring Sheet reward!
In one of Paris's finest restaurants, Remy, a determined young rat, dreams of becoming a renowned French chef. Torn between his family's wishes and his true calling, Remy and his pal Linguini set in motion a hilarious chain of events that turns the City of Lights upside down.
Release Date: June 29, 2007
Did you know? Each Disney Movie Insiders anniversary artwork piece features a hidden key! See if you can find this one….
Ratatouille is now streaming on Disney+.*
Limit 1
*Disney+ subscription required. Subject to Disney+ terms.