Meet the Robinsons 15 Year Anniversary Celebration Printable Activities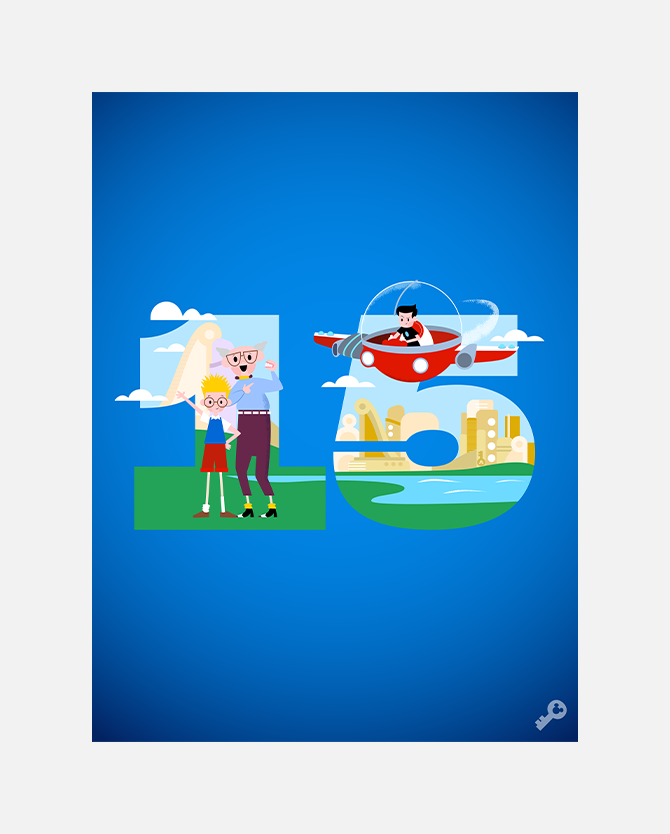 Meet the Robinsons 15 Year Anniversary Celebration Printable Activities
0 Points
Meet the Robinsons 15th Anniversary Digital Backgrounds & Coloring Sheet
Celebrate the 15th anniversary of Meet the Robinsons with our Digital Backgrounds & Coloring Sheet reward!
Lewis is a brilliant young inventor who sets off on a time-traveling quest to save the future and find the family he never knew. With the help of the wonderfully wacky Robinson family, Lewis learns to keep moving forward and never stop believing in himself.
Release Date: March 30, 2007
Did you know? Each Disney Movie Insiders anniversary artwork piece features a hidden key! See if you can find this one….
Meet the Robinsons is now streaming on Disney+.*
Limit 1
*Disney+ subscription required. Subject to Disney+ terms.