The Muppets 10 Year Anniversary Celebration Printable Activities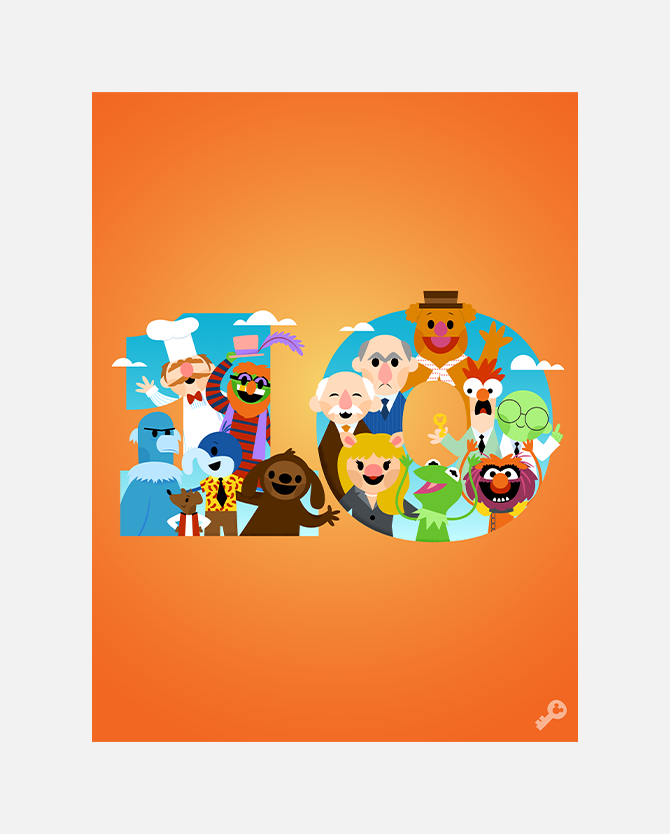 The Muppets 10 Year Anniversary Celebration Printable Activities
0 Points
The Muppets 10th Anniversary Digital Backgrounds & Coloring Sheet
Celebrate the 10th anniversary of The Muppets with our Digital Backgrounds & Coloring Sheet reward!
Walter, the world's biggest Muppet fan, and his friends uncover a diabolical plot to destroy the Muppet Theater. Quickly, they must reunite Kermit and his fuzzy friends to stage the greatest Muppet telethon ever and save their beloved theater.
Release Date: November 23, 2011
Did you know? Each Disney Movie Insiders anniversary artwork piece features a hidden key! See if you can find this one….
The Muppets is now streaming on Disney+.*
Limit 1
*Disney+ subscription required. Subject to Disney+ terms.