Brave 10 Year Anniversary Celebration Printable Activities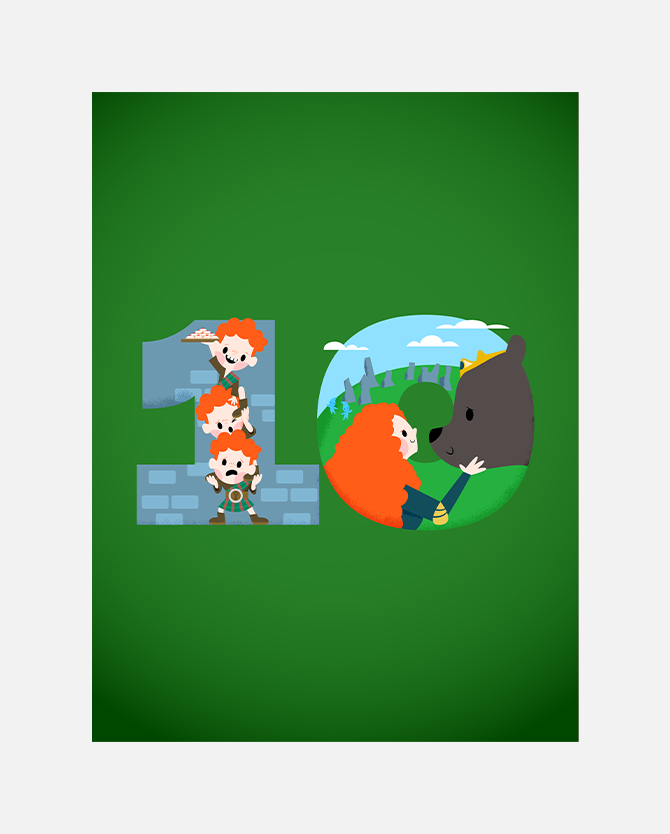 Brave 10 Year Anniversary Celebration Printable Activities
0 Points
Brave 10th Anniversary Digital Backgrounds & Coloring Sheet
Celebrate the 10th anniversary of Brave with our Digital Backgrounds & Coloring Sheet reward!
Merida, an impulsive young lady and daughter to King Fergus and Queen Elinor, is determined to carve her own path in life. Defying the age-old and sacred customs, Merida's actions inadvertently unleash chaos and fury with the other Scottish Lords, and in the process she stumbles upon an eccentric and wise old woman who grants her ill-fated wish. The ensuing peril forces Merida to discover the true meaning of bravery in order to undo a beastly curse before it's too late.
Release Date: June 22, 2012
Did you know? Each Disney Movie Insiders anniversary artwork piece features a hidden key! See if you can find this one….
Brave is now streaming on Disney+.*
Limit 1
*Disney+ subscription required. Subject to Disney+ terms.