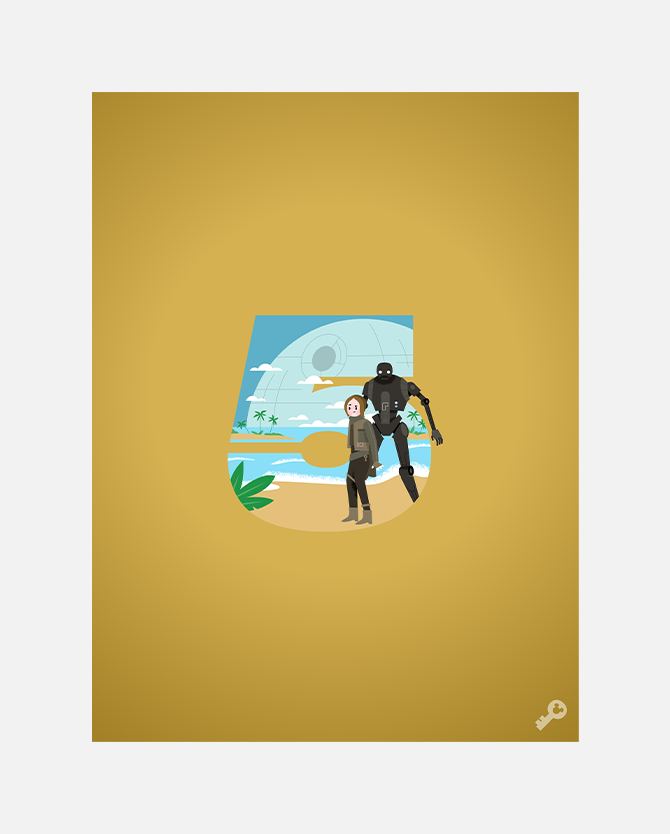 Rogue One: A Star Wars Story 5 Year Anniversary Celebration Printable Activities
0 Points
Rogue One: A Star Wars Story 5th Anniversary Digital Backgrounds & Coloring Sheet
Celebrate the 5th anniversary of Rogue One: A Star Wars Story with our Digital Backgrounds & Coloring Sheet reward!
From Lucasfilm comes the first of the Star Wars standalone films, "Rogue One: A Star Wars Story," an all-new epic adventure. In a time of conflict, a group of unlikely heroes band together on a mission to steal the plans to the Death Star, the Empire's ultimate weapon of destruction. This key event in the Star Wars timeline brings together ordinary people who choose to do extraordinary things, and in doing so, become part of something greater than themselves.
Release Date: December 16, 2016
Did you know? Each Disney Movie Insiders anniversary artwork piece features a hidden key! See if you can find this one….
Rogue One: A Star Wars Story is now streaming on Disney+.*
Limit 1
*Disney+ subscription required. Subject to Disney+ terms.