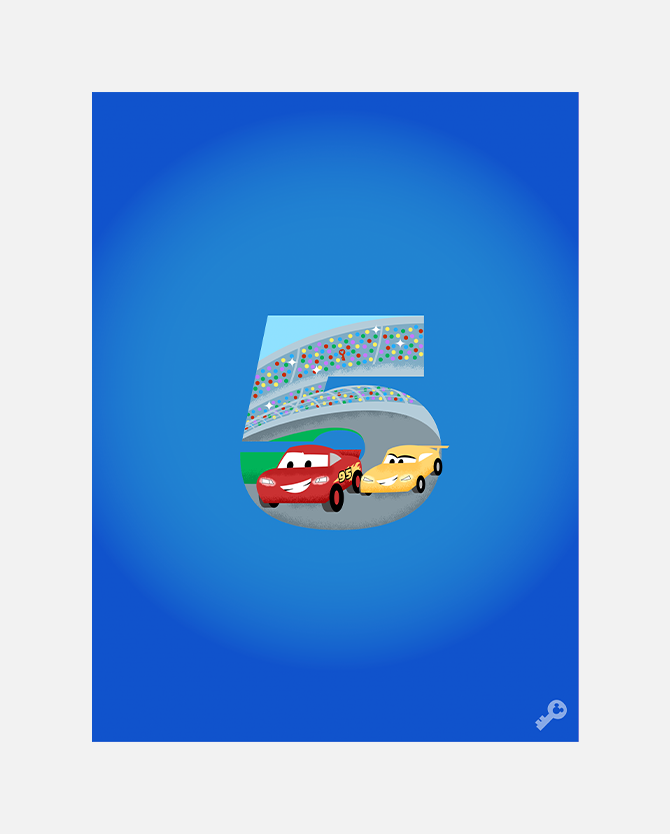 Cars 3, 5 Year Anniversary Celebration Printable Activities
0 Points
Cars 3 5th Anniversary Digital Backgrounds & Coloring Sheet
Celebrate the 5th anniversary of Cars 3 with our Digital Backgrounds & Coloring Sheet reward!
Blindsided by a new generation of blazing-fast racers led by arrogant hotshot Jackson Storm, the legendary Lightning McQueen (Owen Wilson) is suddenly sidelined and pushed from the sport he loves. To get back on track, he'll need the help of eager young racing technician Cruz Ramirez, inspiration from the late Fabulous Hudson Hornet and a few unexpected twists and turns of fate. 'Cause when the rubber finally hits the road, proving that #95 is still in the game and will test the courage of a champion on Piston Cup Racing's biggest stage!
Release Date: June 16, 2017
Did you know? Each Disney Movie Insiders anniversary artwork piece features a hidden key! See if you can find this one….
Cars 3 is now streaming on Disney+.*
Limit 1
*Disney+ subscription required. Subject to Disney+ terms.