Beauty and the Beast Live Action 5 Year Anniversary Celebration Printable Activities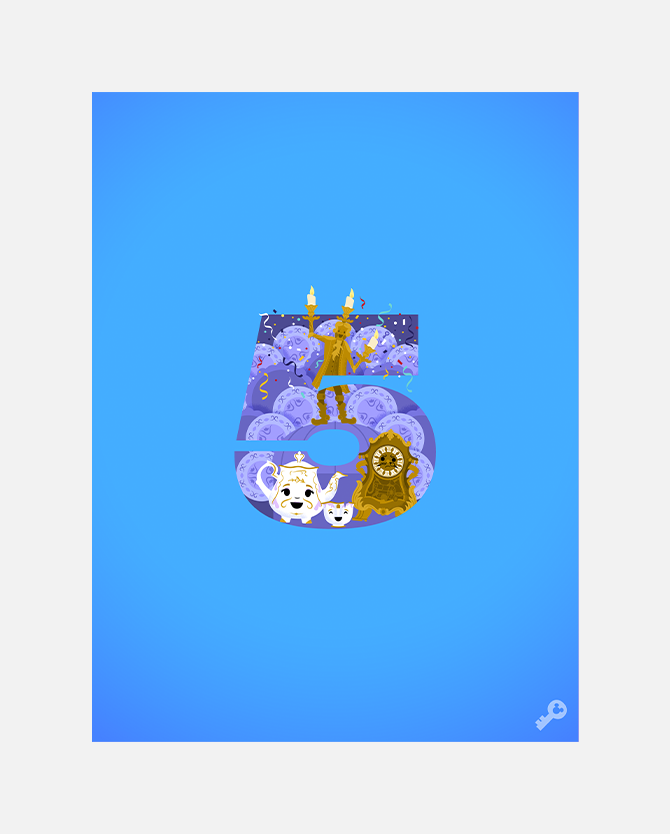 Beauty and the Beast Live Action 5 Year Anniversary Celebration Printable Activities
0 Points
Beauty and the Beast 5th Anniversary Digital Backgrounds & Coloring Sheet
Celebrate the 5th anniversary of Beauty and the Beast with our Digital Backgrounds & Coloring Sheet reward!
The story and characters you love come to life in the live-action adaptation of Disney's animated classic, one of the most beloved tales ever told. Experience the fantastic journey of Belle, a bright, beautiful and independent young woman who, seeking to rescue her father, is taken prisoner by a Beast in his castle.
Release Date: March 17, 2017
Did you know? Each Disney Movie Insiders anniversary artwork piece features a hidden key! See if you can find this one….
Beauty and the Beast is now streaming on Disney+.*
Limit 1
*Disney+ subscription required. Subject to Disney+ terms.