Beauty and the Beast 30 Year Anniversary Celebration Printable Activities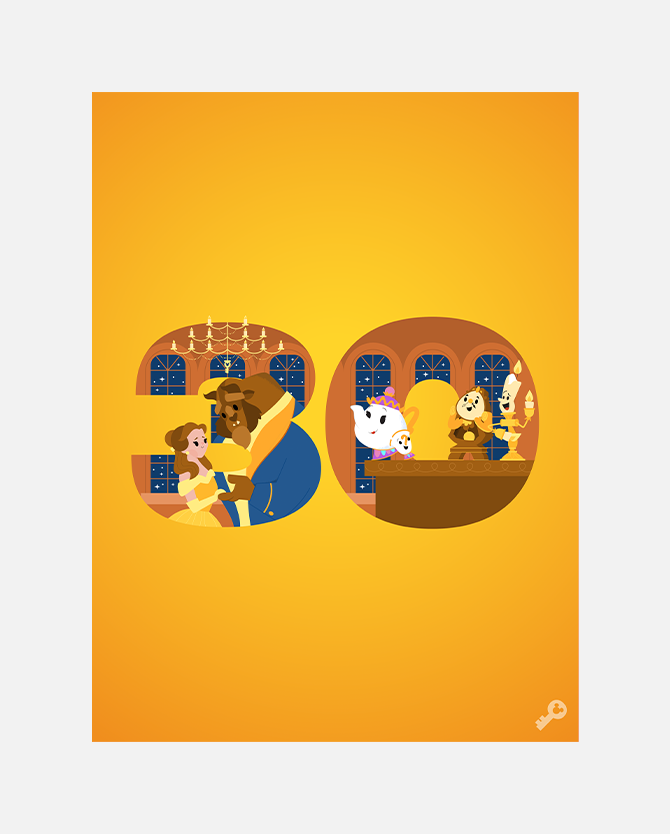 Beauty and the Beast 30 Year Anniversary Celebration Printable Activities
0 Points
Celebrate the 30th anniversary of Beauty and the Beast with our Digital Backgrounds & Coloring Sheet reward!
Be our guest and join the beloved, independent Belle and the Beast with the soul of a prince as they cast an enchanting spell like never before. Disney's beloved modern classic, the first animated feature film in the history of the Oscars nominated for Best Picture (1991). The music you'll never forget, the characters who will fill your heart and the magical adventure about finding beauty within all come to spectacular life.
Release Date: November 22, 1991
Did you know? Each Disney Movie Insiders anniversary artwork piece features a hidden key! See if you can find this one….
Beauty and the Beast is now streaming on Disney+.*
Limit 1
*Disney+ subscription required. Subject to Disney+ terms.