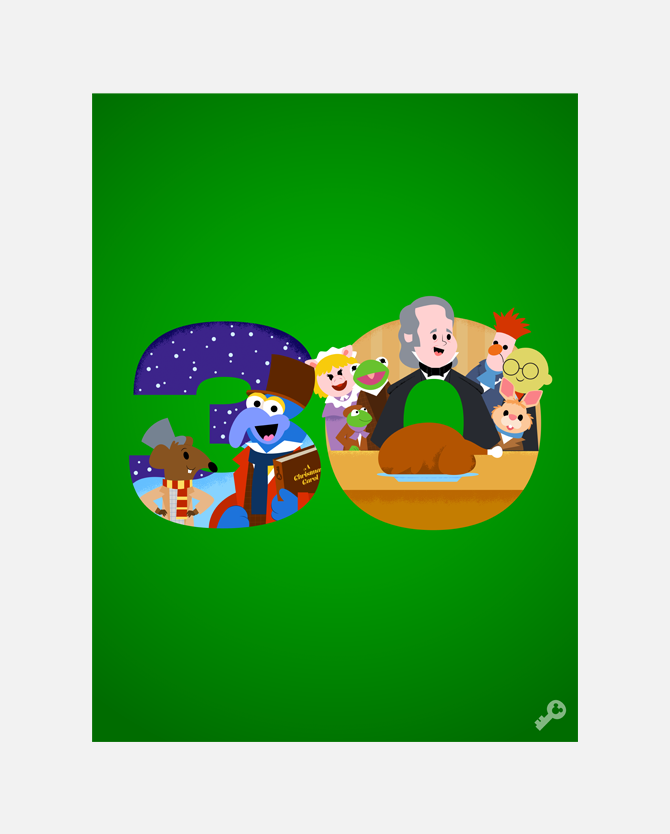 The Muppet Christmas Carol 30th Anniversary Digital Wallpapers and Coloring Sheet
0 Points
Celebrate the 30th anniversary of The Muppet Christmas Carol with our Digital Backgrounds & Coloring Sheet reward!
The Muppets' rendition of Charles Dickens' classic tale puts a unique twist on that fateful Christmas Eve, when Scrooge is visited by the Ghosts of Christmas Past, Present and Future. Together with kind, humble Bob Cratchit (Kermit the Frog) and his family, the Spirits open Scrooge's eyes --- and his heart --- to the true meaning of Christmas.
Release Date: December 11, 1992
Did you know? Each Disney Movie Insiders anniversary artwork piece features a hidden key! See if you can find this one….
The Muppet Christmas Carol is now streaming on Disney+.*
Limit 1
*Disney+ subscription required. Subject to Disney+ terms.