Snow White 85th Anniversary Digital Wallpapers and Coloring Sheet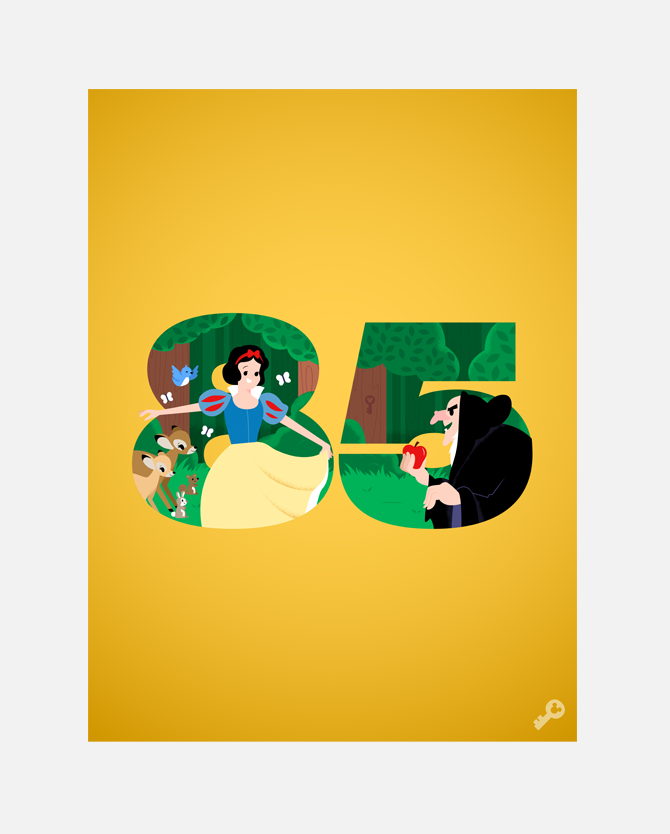 Snow White 85th Anniversary Digital Wallpapers and Coloring Sheet
0 Points
Celebrate the 85th anniversary of Snow White and the Seven Dwarfs with our Digital Backgrounds & Coloring Sheet reward!
The beautiful and kindhearted princess Snow White charms every creature in the kingdom except one -- her jealous stepmother, the Queen. When the Magic Mirror proclaims Snow White is the fairest one of all, she must flee into the forest, where she befriends the lovable seven dwarfs -- Doc, Sneezy, Grumpy, Happy, Bashful, Sleepy and Dopey. But when the Queen tricks Snow White with an enchanted apple, only the magic of true love's kiss can save her!
Release Date: December 21, 1937
Did you know? Each Disney Movie Insiders anniversary artwork piece features a hidden key! See if you can find this one….
Snow White and the Seven Dwarfs is now streaming on Disney+.*
Limit 1
*Disney+ subscription required. Subject to Disney+ terms.