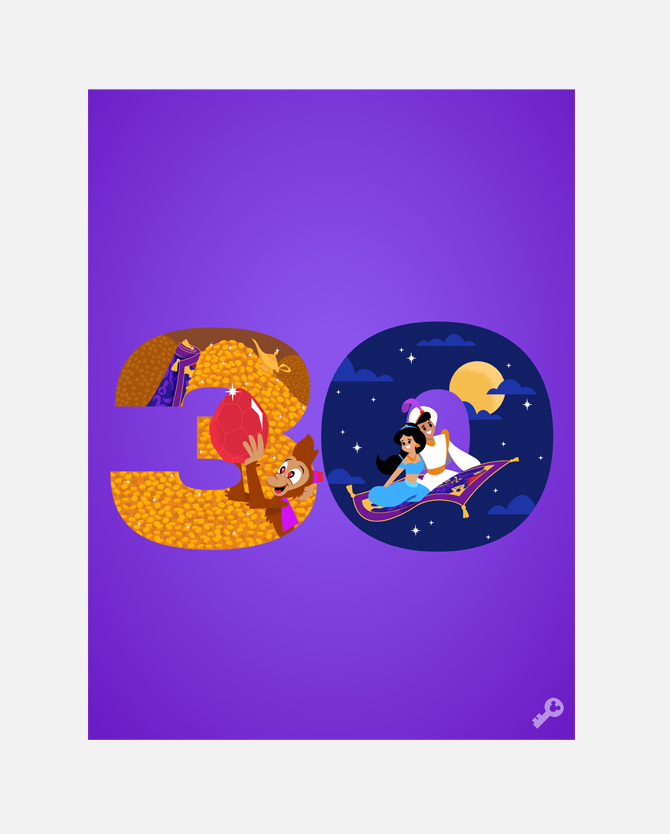 Aladdin 30th Anniversary Digital Wallpapers and Coloring Sheet
0 Points
Celebrate the 30th anniversary of Aladdin with our Digital Backgrounds & Coloring Sheet reward! 
Soar away to "a whole new world" in Disney's animated masterpiece Aladdin. Join the charming street rat Aladdin, the determined Princess Jasmine and the hilarious Genie on a wondrous journey filled with action, laughter and Academy Award®-winning music (1992: Best Original Song, Best Original Score).
Release Date: November 25, 1992
Did you know? Each Disney Movie Insiders anniversary artwork piece features a hidden key! See if you can find this one….
Aladdin is now streaming on Disney+.*
Limit 1
*Disney+ subscription required. Subject to Disney+ terms.