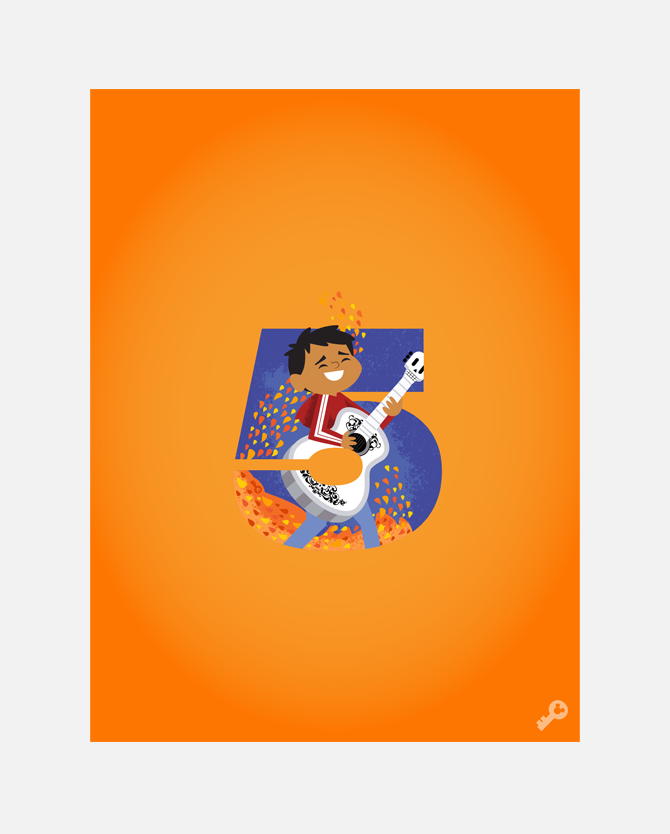 Coco 5th Anniversary Digital Wallpapers and Coloring Sheet
0 Points
Celebrate the 5th anniversary of Coco with our Digital Backgrounds & Coloring Sheet reward!
In Disney/Pixar's vibrant tale of family, fun and adventure, aspiring young musician named Miguel embarks on an extraordinary journey to the magical land of his ancestors. There, the charming trickster Hector becomes an unexpected friend who helps Miguel uncover the mysteries behind his family's stories and traditions.
Release Date: November 22, 2017
Did you know? Each Disney Movie Insiders anniversary artwork piece features a hidden key! See if you can find this one….
Coco is now streaming on Disney+.*
Limit 1
*Disney+ subscription required. Subject to Disney+ terms.