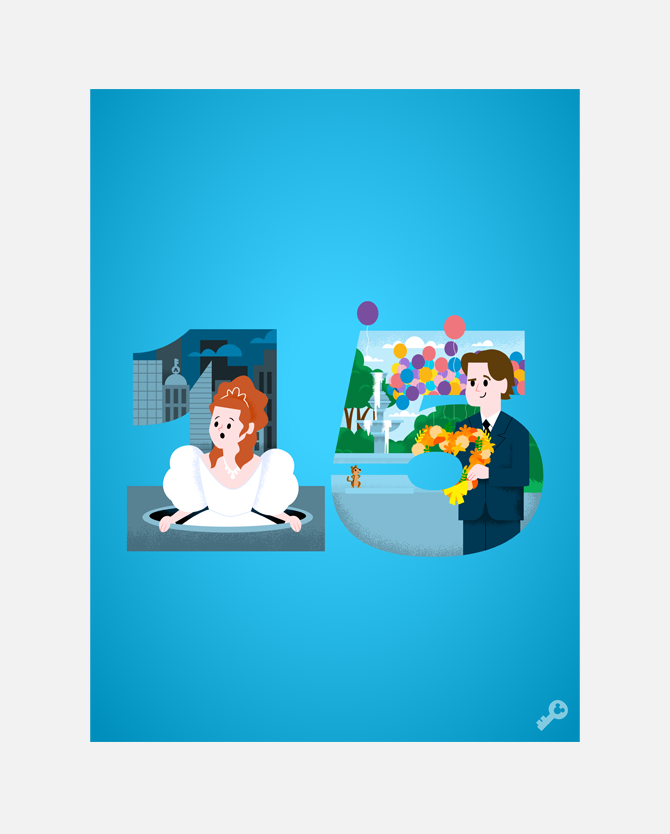 Disney's Enchanted 15th Anniversary Digital Wallpapers and Coloring Sheet
0 Points
Celebrate the 15th anniversary of Enchanted with our Digital Backgrounds & Coloring Sheet reward!
For princess-to-be Giselle, life is a fairy tale — until she's banished from the animated land of Andalasia and thrust into the very unmagical, live-action world of modern-day Manhattan. When a cynical, no-nonsense divorce lawyer comes to her aid, little does he realize that this joyful, wide-eyed innocent is about to enchant him.
Release Date: November 21, 2007
Did you know? Each Disney Movie Insiders anniversary artwork piece features a hidden key! See if you can find this one….
Enchanted is now streaming on Disney+.*
Limit 1
*Disney+ subscription required. Subject to Disney+ terms.