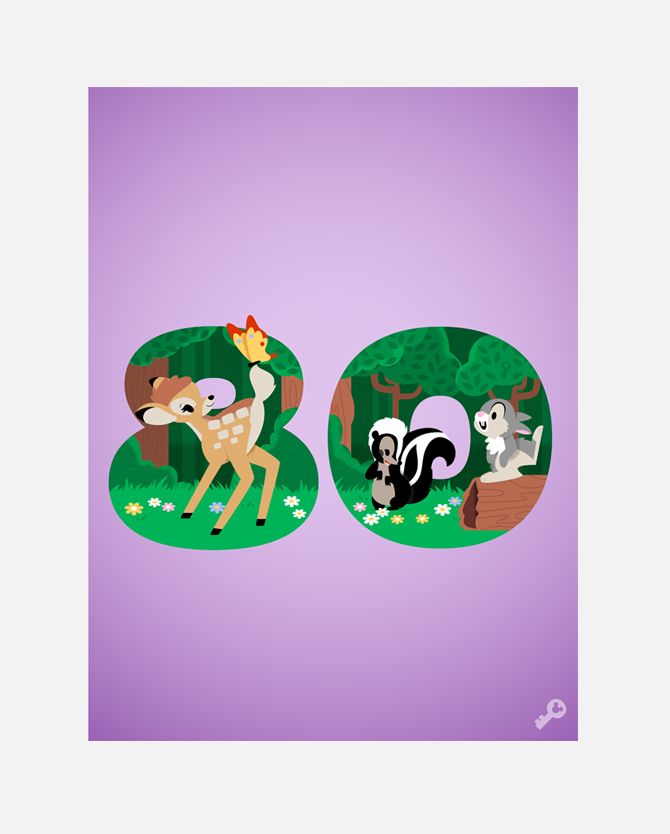 Bambi 80th Anniversary Digital Backgrounds & Coloring Sheet
0 Points
Celebrate the 80th anniversary of Bambi with our Digital Backgrounds & Coloring Sheet reward!
With its awe-inspiring animation, this timeless classic has been loved for generations. In a life-changing adventure, Bambi sets off with his best friends Thumper and Flower to explore the wonders and challenges of the woods...and fulfill his destiny as prince of the forest.
Release Date: August 13, 1942
Did you know? Each Disney Movie Insiders anniversary artwork piece features a hidden key! See if you can find this one….
Bambi is now streaming on Disney+*.
*Disney+ subscription required. Subject to Disney+ terms.
Limit 1