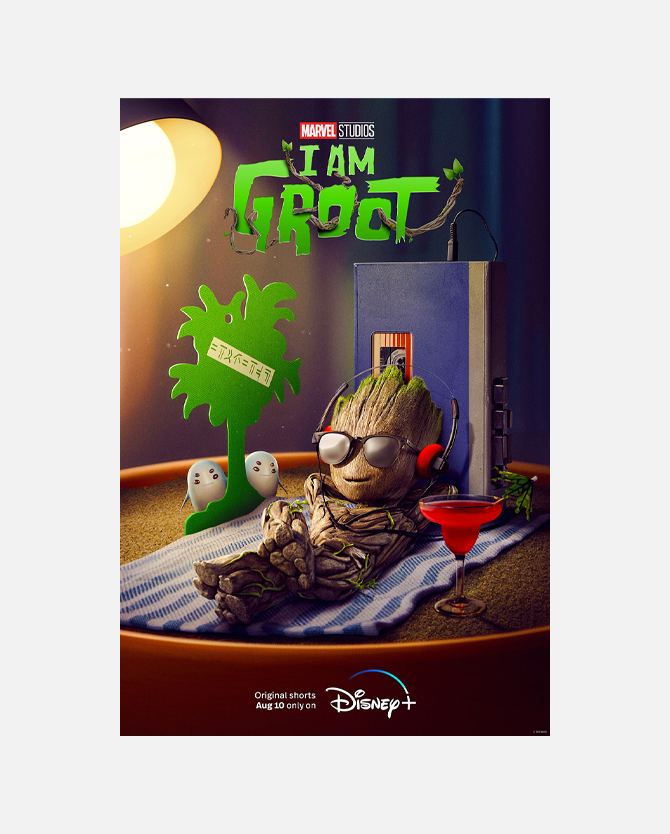 Marvel Studios' I Am Groot Teaser Poster
800 Points
The adorable hero of few words returns. In Marvel Studios' I Am Groot, the mischievous toddler Baby Groot learns how to grow up amongst the trouble in the stars along with the help of his friends and family in the ragtag superhero team the Guardians of the Galaxy.
I Am Groot, a collection of five Original shorts, starts streaming August 10 on Disney+!*. Add the official teaser poster to your collection. Poster comes in double-sided, mirror-image format; standard 27" W x 40" H sizing. Poster ships tubed for protection.
*Disney+ subscription required.
Subject to Disney+ terms.
©2022 Marvel
Limit 1
9118