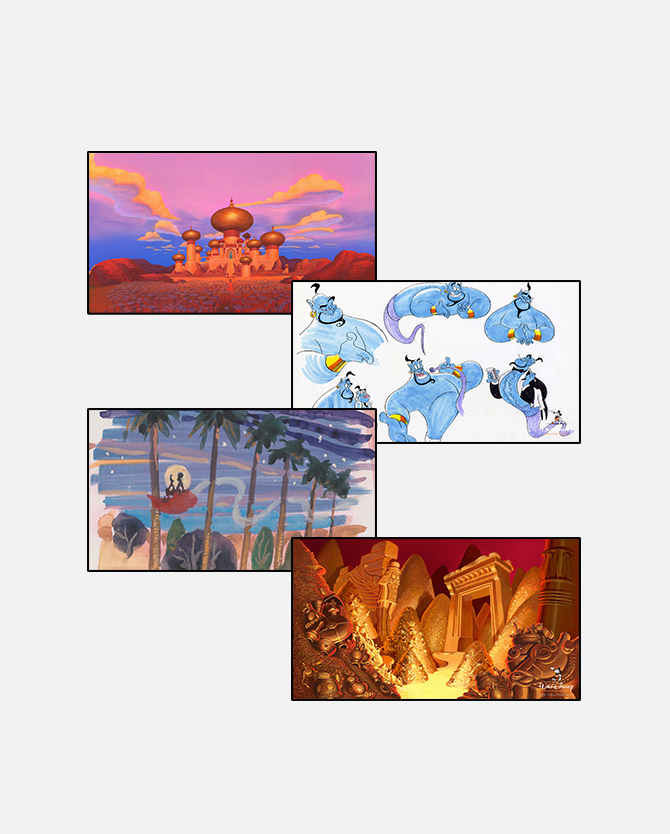 Aladdin Virtual Conference Backgrounds
0 Points
Celebrate the contributions of Disney Legend Howard Ashman this Pride Month!
In Disney's Aladdin, street-smart Aladdin and Princess Jasmine join forces to save the kingdom from the evil sorcerer Jafar. Along the way, Aladdin learns to believe in himself with help from a hilarious Genie…and three wishes that can change everything.
Take your next video conference call from Agrabah with the Aladdin Virtual Conference Backgrounds reward – featuring original artwork from Walt Disney Animation Studios!
Aladdin is now streaming on Disney+*.
*Disney+ subscription required. Subject to Disney+ terms.
Limit 1
Success!
You have redeemed 0 points for reward, Aladdin Virtual Conference Backgrounds