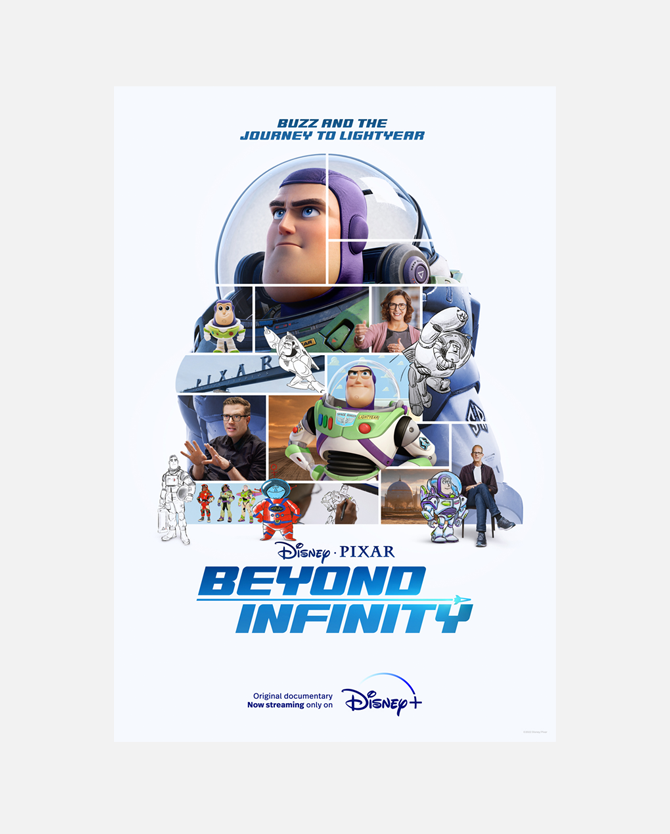 Beyond Infinity Lightyear Poster
800 Points
Explore the evolution of Buzz Lightyear from toy to human in the making of Pixar's Lightyear. Dive into the origin and cultural impact of everyone's favorite Space Ranger, the art of designing a new "human Buzz," and the challenges faced by the Lightyear crew along the way.
Add the official payoff poster for the movie to your collection. Poster comes in double-sided, mirror-image format; standard 27" W x 40" H sizing. Poster ships tubed for protection.
Limit 1
Beyond Infinity Buzz and the Journey to Lightyear is on Disney+!*
*Disney+ subscription required. Subject to Disney+ terms.
Limit 1
9100