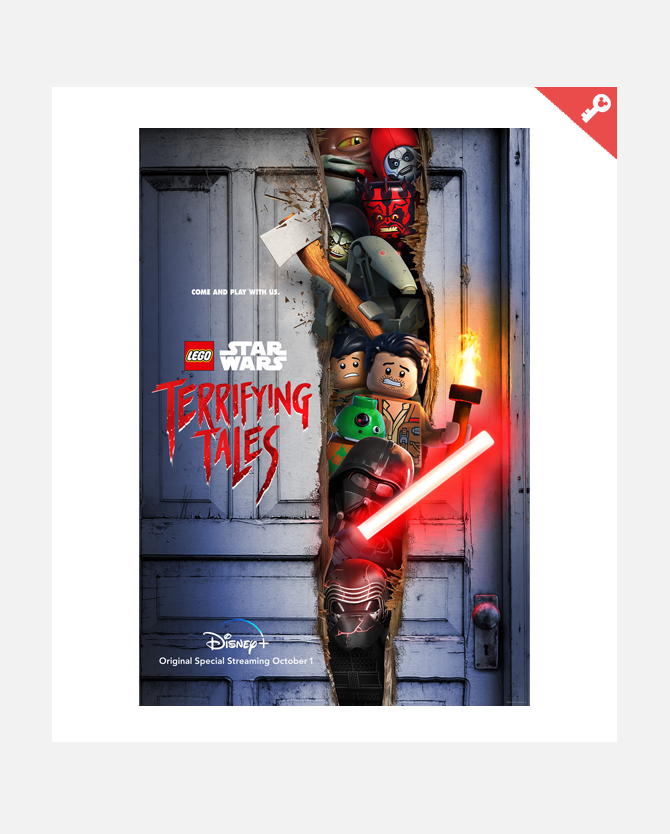 SALE: Lego Star Wars: Terrifying Tales Payoff One Sheet Poster
500 Points
After crash landing on the volcanic planet Mustafar, Poe and BB-8 search for help within Darth Vader's creepy old castle. There they encounter Hutt and Vaneé who presents them with terrifying tales of the ancient Star Wars history. Movie is available for viewing on Disney+.
This frightening teaser poster measures 27" W x 40" H and is presented in double sided, mirror-image format. Ships tubed for protection.
All sale redemptions are final.
Limit 4
X8991