Turning Red Activity Packet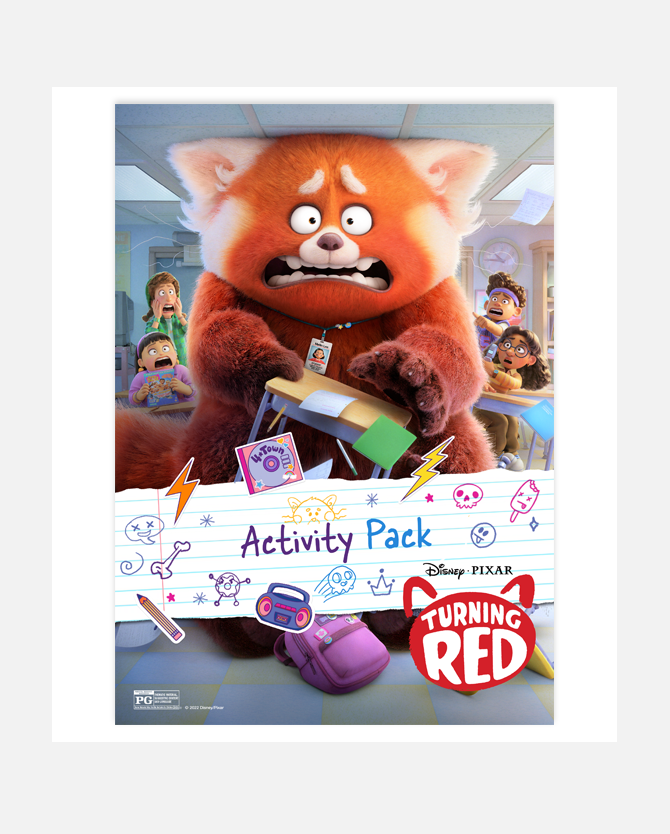 Turning Red Activity Packet
0 Points
The all-new Disney and Pixar film, Turning Red tells the story of Mei Lee, a 13-year-old who suddenly "poofs" into a giant red panda when she gets too excited (which is practically ALWAYS). Her protective, if not slightly overbearing mother, Ming, is never far from her daughter—an unfortunate reality for the teenager. As if that were not enough, when she gets too excited, she turns into a big red panda.

Get excited for this fun Turning Red activity Pack!
Perfect for the whole family!
Gather some basic supplies and follow the easy step-by-step instructions to enjoy the red panda at large! Ages 6+, adult supervision recommended for use of scissors.
Stream Disney and Pixar's Turning Red March 11 on Disney+!*
*Disney+ subscription required. Subject to Disney+ terms.

© 2022 Disney
Limit 1