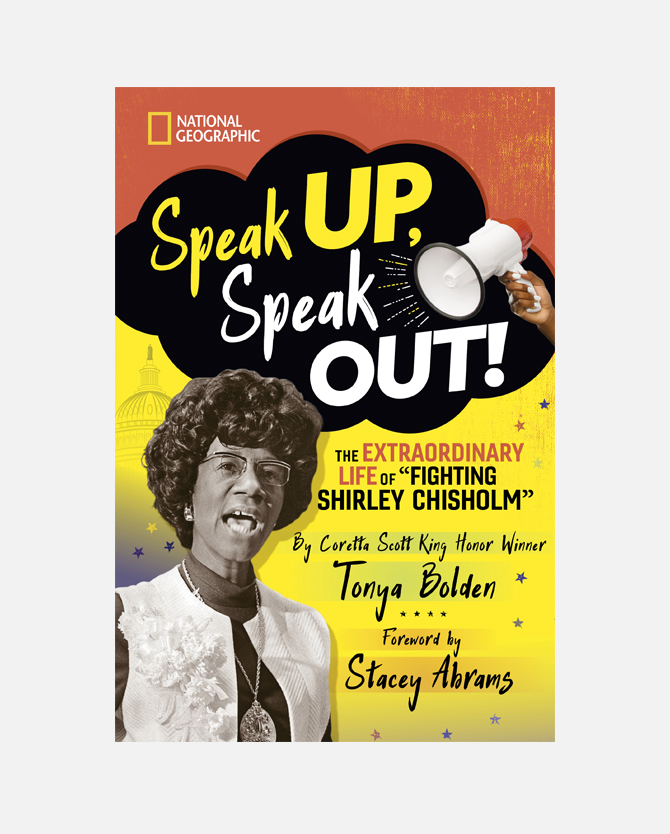 Speak Up, Speak Out!: The Extraordinary Life of "Fighting Shirley Chisolm" (Book)
500 Points
Before there was Barack Obama, before there was Kamala Harris, there was Fighting Shirley Chisholm. A daughter of Barbadian immigrants, Chisholm developed her political chops in Brooklyn in the 1950s and went on to become the first Black woman elected to the U.S. House of Representatives and the first Black woman to seek the presidential nomination from a major political party.
Readers will cheer Chisholm on to victory from the campaign trail to the hallowed halls of the U.S. Capitol, where she fought for fair wages, equal rights, and an end to the Vietnam War. And while the presidential campaign trail in 1972 did not end in victory, Shirley Chisholm shows us how you can change a country when you speak up and speak out.
Hardcover, 144 pages. Ages 9-12.
Limit 2
9032